Zigolis Swamp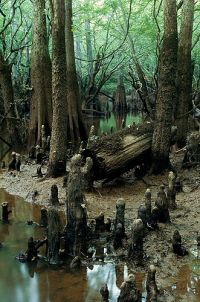 squish squish squish splat splash
Source: ???
Builder: Versalia
Level Range: 1-5
Linked: Yes
Zigolis Swamp is a marshy place full of amphibians and bugs. It is just north of Viorar. Midnight Gardens is on the other side.
Due to the influence of the Mana Stone of Moon within the Beast Kingdom to the north, Zigolis is shrouded in eternal night. This means that you'll need to have a light to see, regardless of what time of day it is.
Community content is available under
CC-BY-SA
unless otherwise noted.