Truce Canyon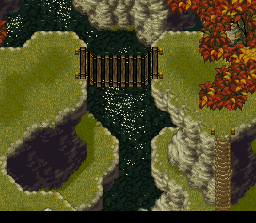 Rocks Fall, Everyone Dies
Source: Chrono Trigger
Builder: Benamas
Level Range: 1-5
Linked: Yes
Running in a northwest-to-southeast direction, Truce Canyon sits just north of the city of Truce. Formed by the erosive action of the powerful Lete River, the landscape is populated by a startling number of brightly colored Imps and their trained Rolys.
The Lete River road also runs though Truce Canyon, and Cosmo Canyon is located a short distance away to the northwest. The Imps of Truce Canyon are lead by the infamous Imp King. Novice adventurers should keep their guard up.
Sights
[
]
A main feature of the canyon is the large natural bridge that spans across it. Several meters thick, it is sturdy enough to support large volumes of traffic. It connects the west bank to the east bank.
The Lete River road begins on the eastern side of the canyon, connecting Truce Canyon to the city of Wutai.