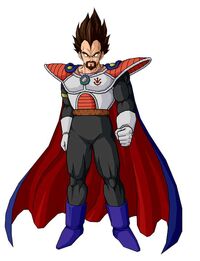 Saiyans are violent people with tails that turn into giant apes.
History
[
]
Saiyans are good at punching stuff.
Stats
[
]
                STR INT WIS DEX CON
Starting Stats: 15  11  11  14  14
Maximum Stats:  21  16  16  19  19

Saiyans can access their Oozaru form for (40 + level/5) pulses by looking at the sky when the moon is full or mostly full. This gives them 20% more HP, +4 to Strength, gives them an extra attack in combat (which stacks with Haste), and makes all normal attacks do 25% more damage. Transforming prevents them from casting spells until it wears off, however.
Saiyans also hunger twice as fast as other races.