Coronar Lowlands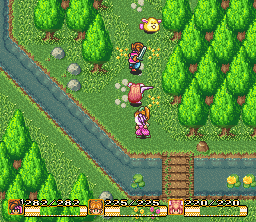 East Bank
Source: Secret of Mana
Builder: Lilly + Benamas
Level Range: 31-35
Linked: Yes
The Coranar Lowlands is a mountainous region in Fa'Diel, not far north of the Donut Plains, just on the other side of Tonoe.
Inhabitants
[
]
There are no permanent settlements in the Coronar Lowlands, but plenty of wild animals.
Law, Government, and Politics
[
]
The Coronar Lowlands officially fall under the rule of Fa'Diel, but there's no military presence to enforce that.